VILLA ANDERSSON, IS A VILLA EXTENSION ON A HIGH LOCATION OVERSEEING THE LAKE GLAN IN NORRKÖPING.
ITS A SIMPLE MONOLITHIC VOLUME WITH DYNAMIC INSIDE ADDING A DUBBLE HIGH LIVINGROOM, A LARGE KITCHEN AND AND TOPP FLOOR MASTE SUITE OVERLOOKING THE LAKE TO A SMALL EXISTING CABIN/VILLA. THE HOUSE IS COMPOSED BY A RAW FIR WOODEN PANELED FACADE, RAW PINE WOODEN PANELED ROOF, ZINK METALL DETAILS AND LARGE WOODEN WINDOWS. THE INSIDE IS DEIGNED WITH SOBER GREY NATURAL TONES AND LIGTH AND DELICATE WOODED DETAILS IN OAK, FIR, AND PINE.

LEAD ARCHITECT: MARKO KOISTINEN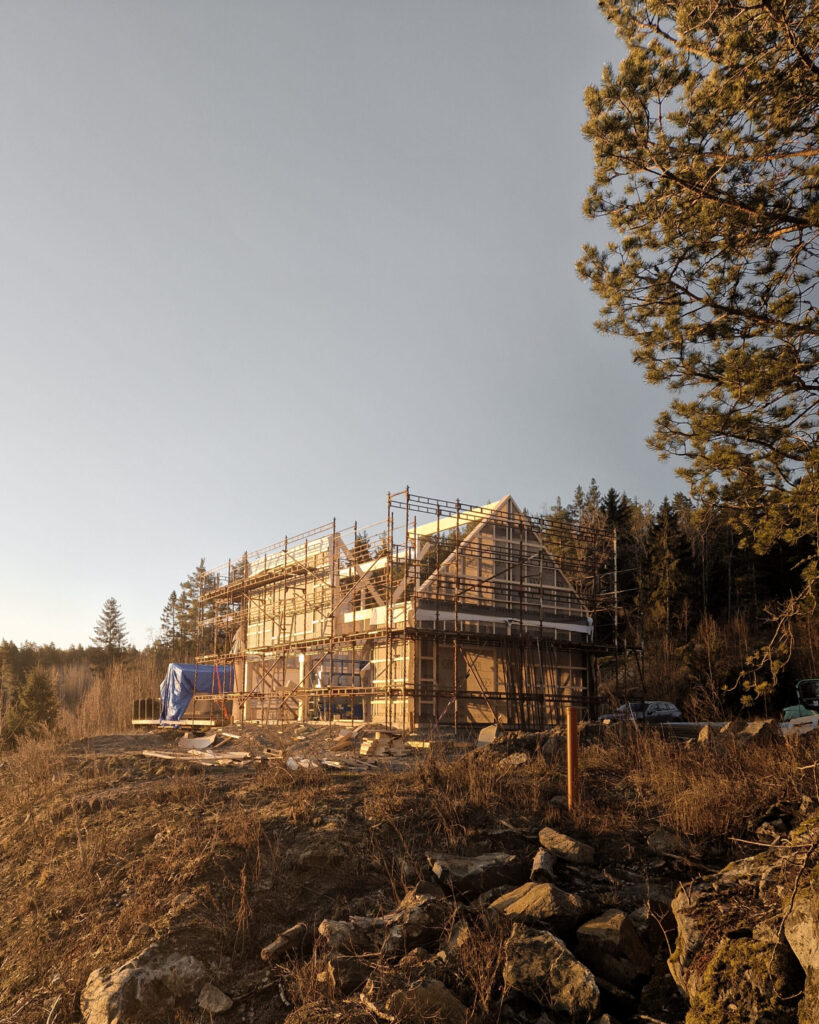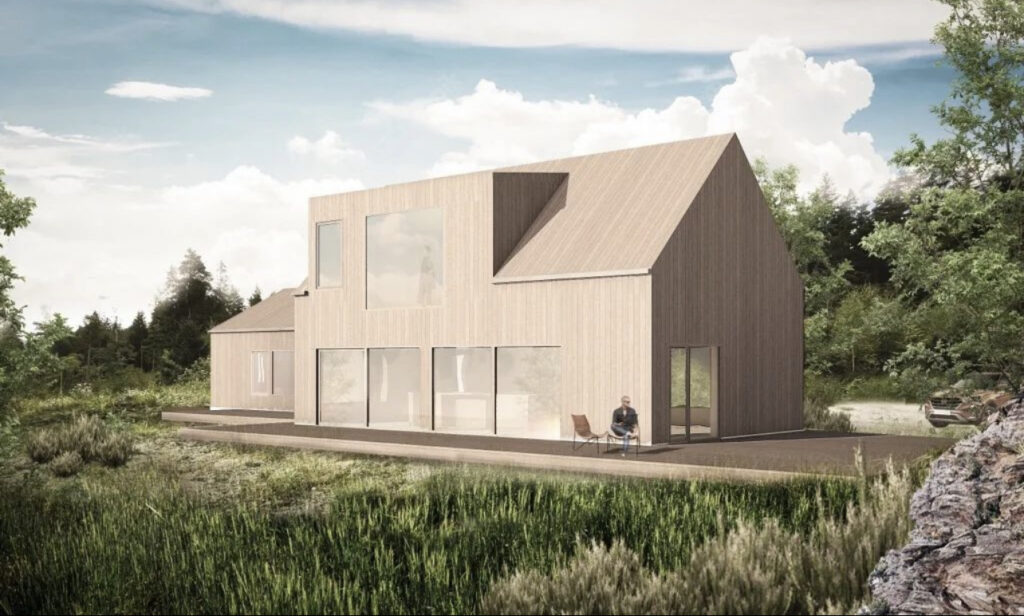 CONTACT.
Torsvikssvängen 11, 181 34 Lidingö
marko@karkitektur.se – Instagram – Facebook
+46 (0)70 476 84 21
OPEN: 9 AM – 18 PM
Företaget har konsultförsäkring via Sveriges Arkitekter
Företaget är registrerad för Moms och F-skatt
Org.nr: 559301-8269
Copyright 2023, Marko Koistinen Arkitekter AB